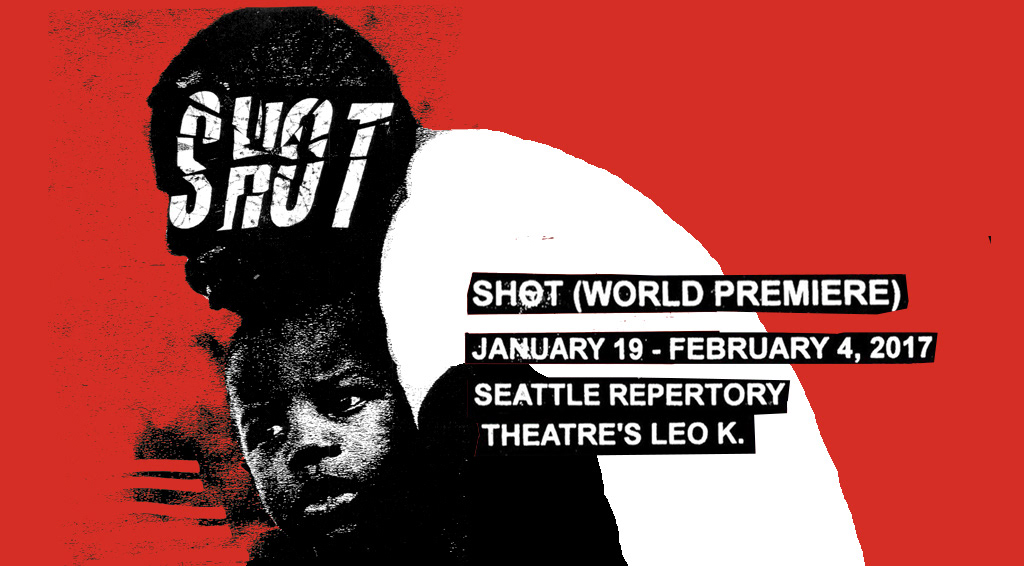 The stark "Shot" was the first installment of Spectrum Dance Theater's 2017 season, collectively titled "American — Identity, Race, or Culture?" 
It ran through Feb. 4 at Seattle Repertory Theatre.
Intro video montage rendered as previsualization on scenic design. 
​​​​​​​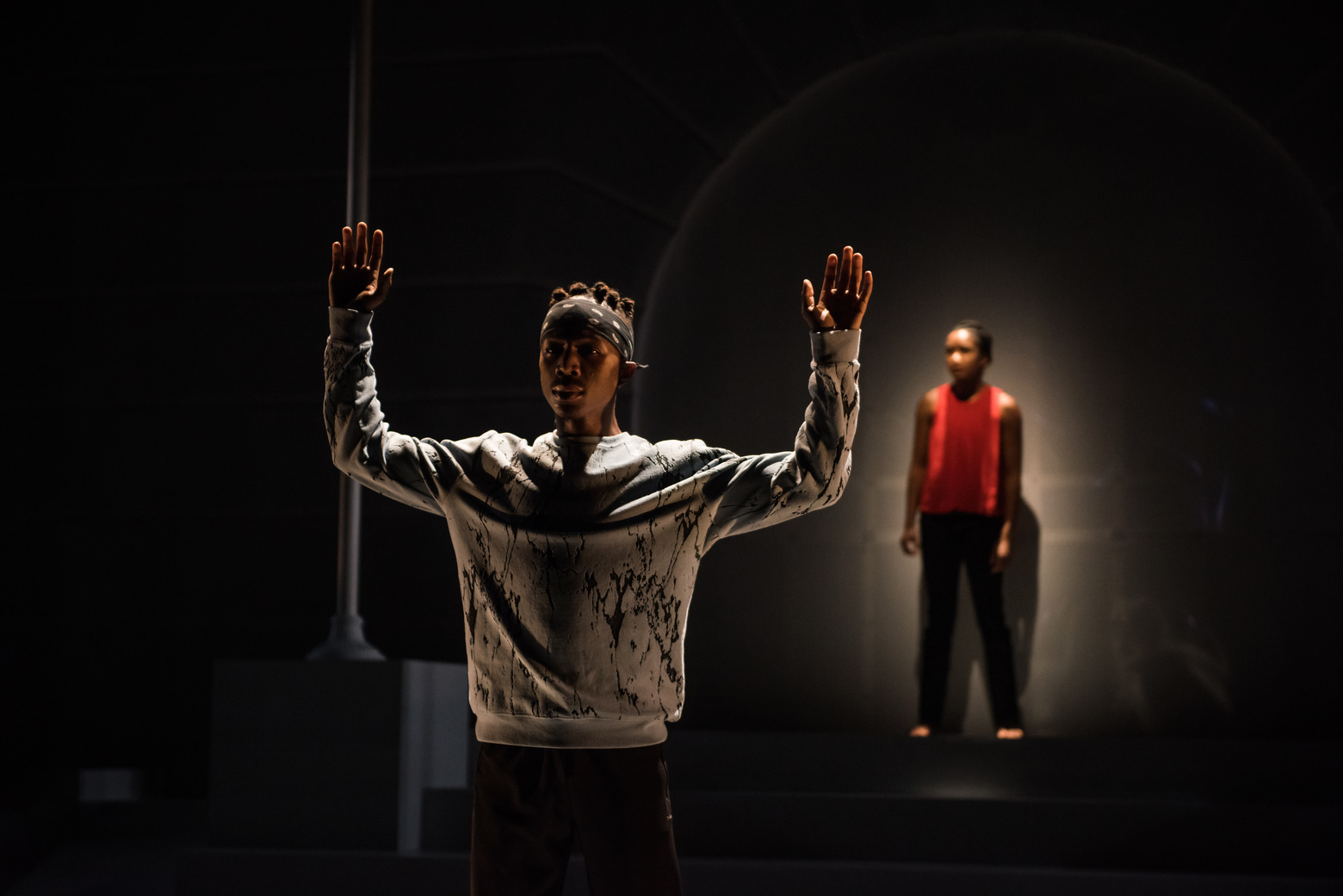 Spectrum Dance's 'Shot' takes aim at racial profiling
"Rakeyia's video and other smartphone recordings of similar incidents are the source for the intense and volatile world the dancers inhabit. Travis Mouffe's digitally manipulated video projections and Rob Witmer's sound design create an atmosphere of uncertainty and menace as the action unfolds on Jack Mehler's eerily antiseptic set: a monumental courthouselike exterior where certain architectural features (doors, for instance) are oddly missing."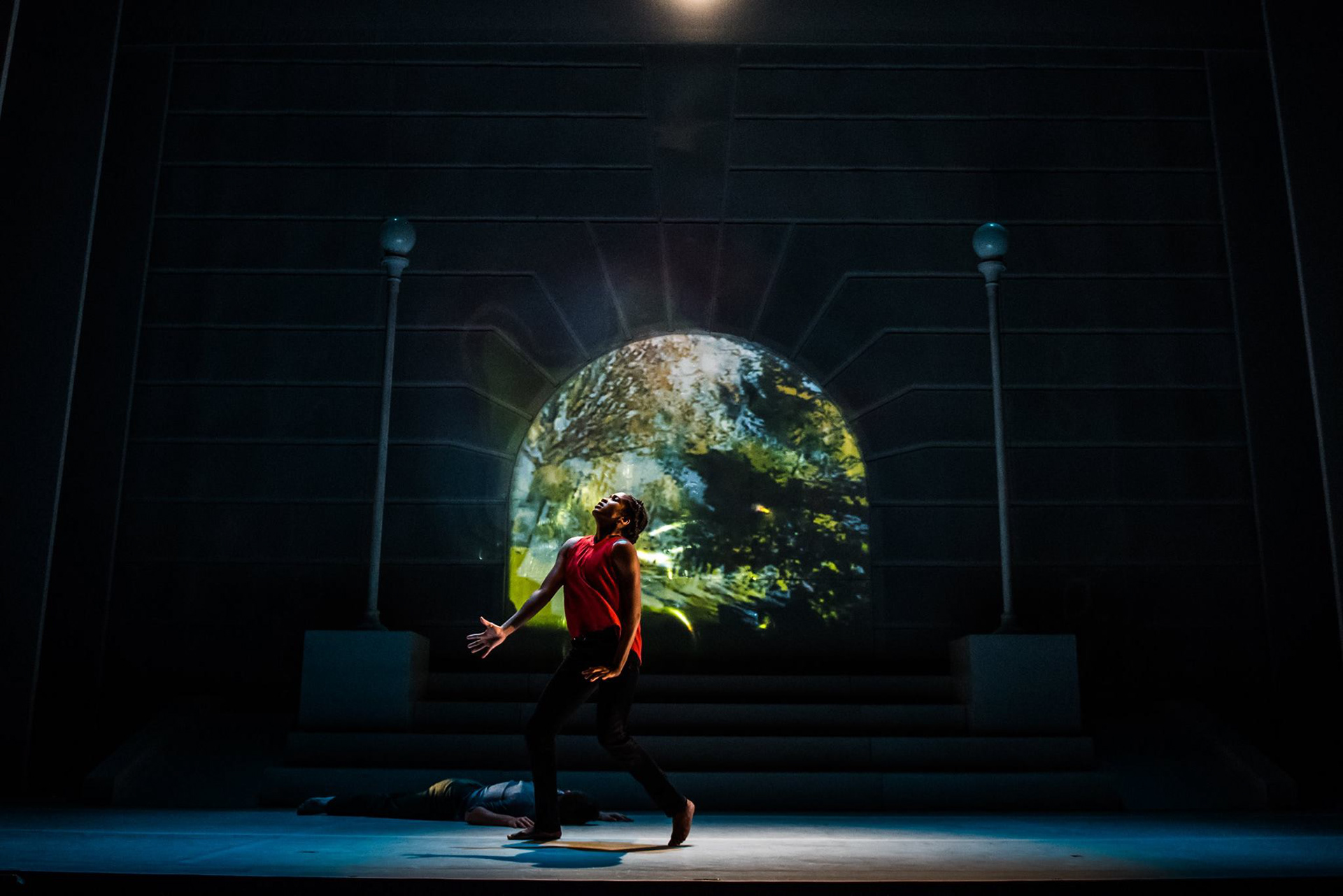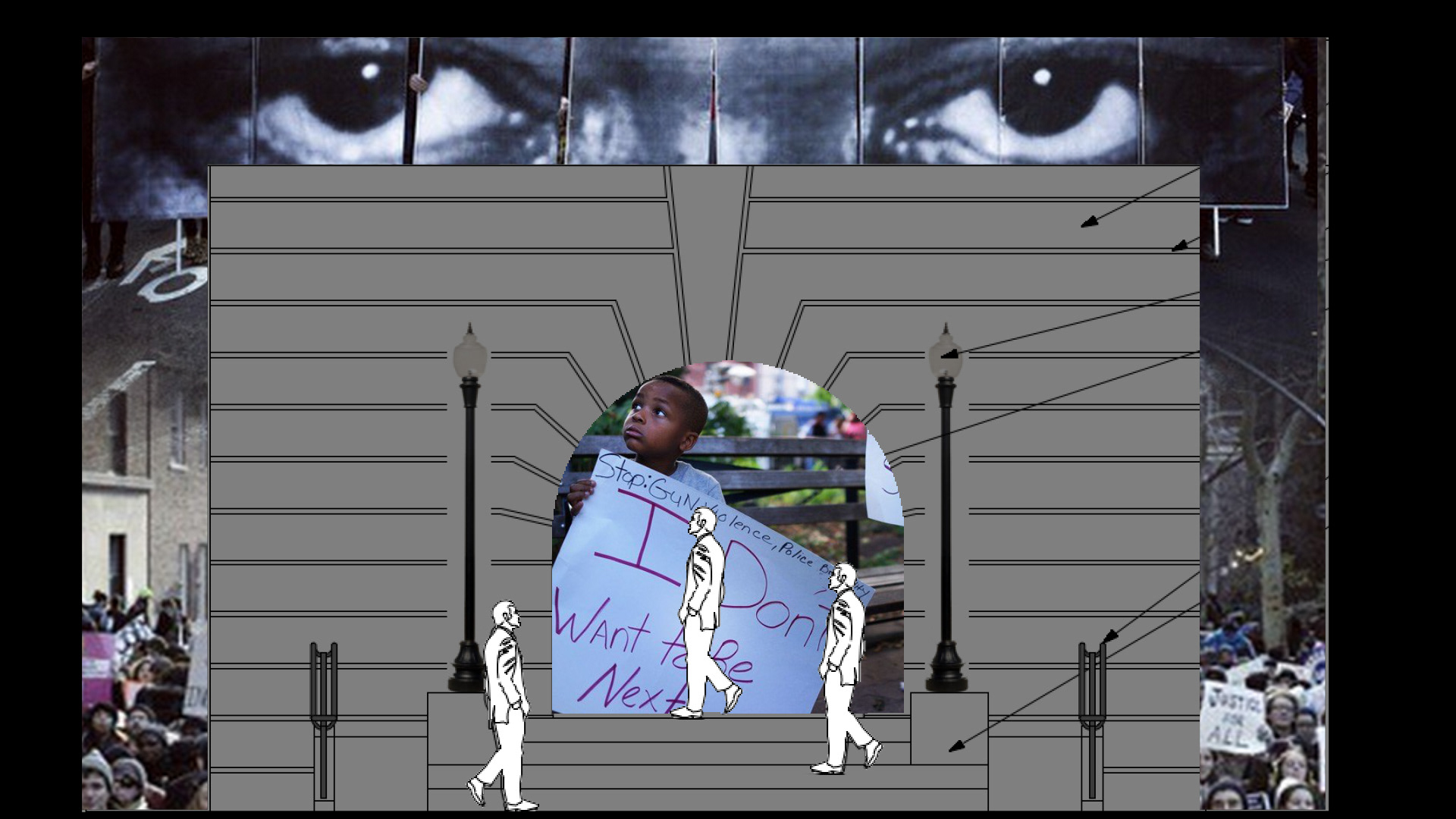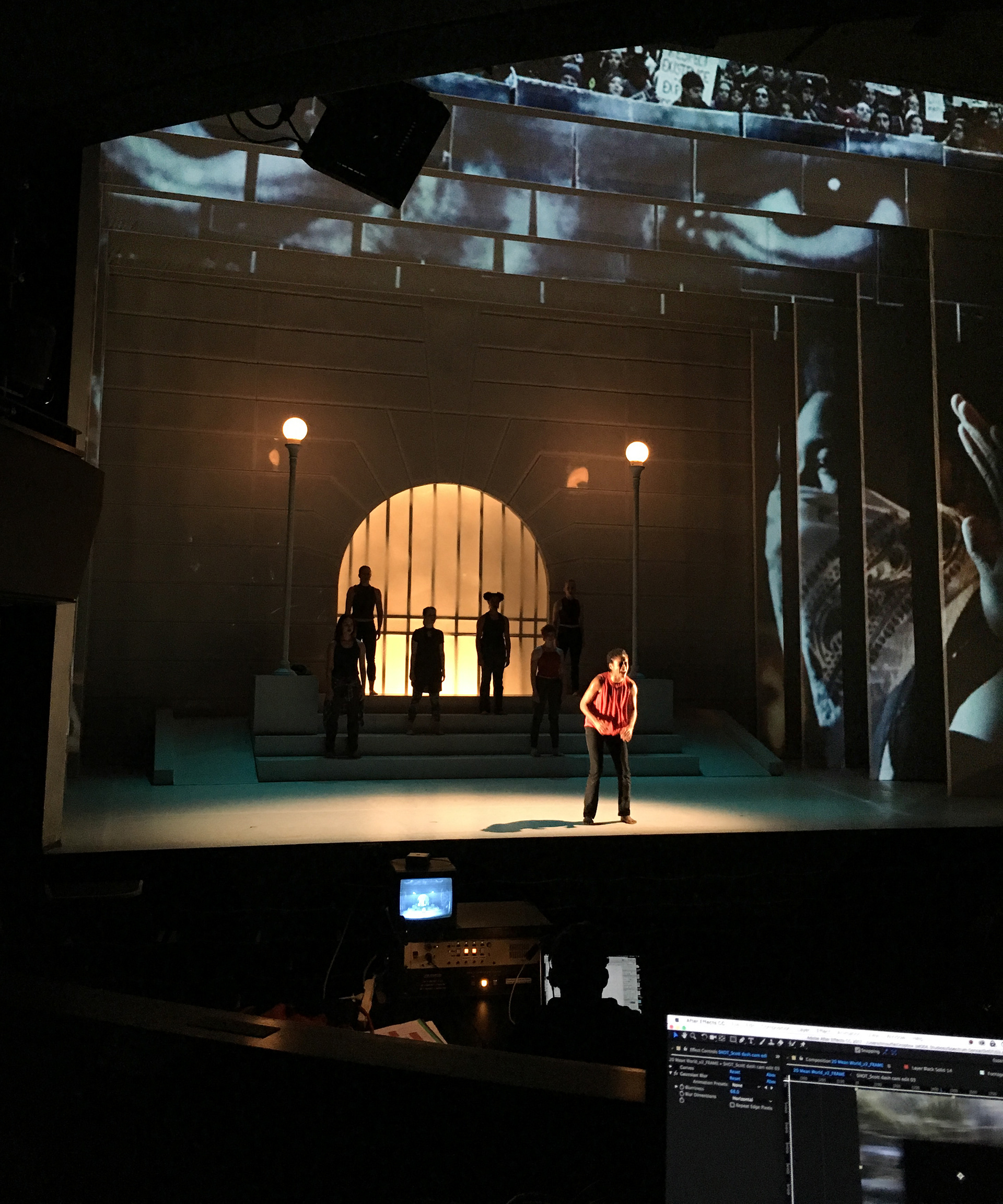 "
SHOT" DISRUPTS OUR COMFORT ZONES
Byrd said in the program notes: "Of all the videos of police shootings I have seen, my response to the one by Rakeyia Scott, though not the most disturbing, shocking or damning, was for me the most affecting." Byrd wrote that from watching this video it hit him "suddenly like a ton of bricks" that "this man who had just been shot was a husband, a father, somebody's son and someone loved. His death would bring grief and sorrow for those who shared his life."
Using video clips, some apparently body-cams on police officers, excellent music by Jaimeo Brown and Julius Eastman, and the full expressive talents of the Spectrum company over and over again we feel the humanity of these murdered fellow humans through dance.
Mr. Byrd, a TONY nominated (The Color Purple) and Bessie Award winning (The Minstrel Show) choreographer, became Artistic Director of Spectrum Dance Theater in December 2002.